This is the $3,298.00 couch from Anthropologie.  I think I have blogged about it several times.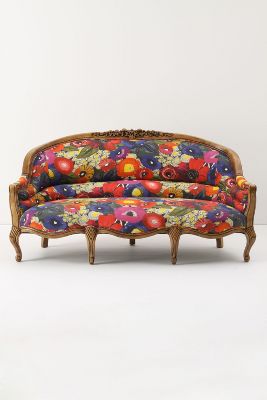 Here is mine.
In the next couple of weeks, we will have our whole house painted.  And after that?  I get to hang pictures on the wall and complete my living room plans.  For some reason, I am having a hard time taking the plunge of buying fabric to reupholster the couch and chairs.  But I have found a few pictures of inspiration.
I am thinking the couch should be reupholstered in neutral colors, and made fun with pillows.  Like one of the below.