My sister-in-law, Laura, is one of a kind.  She is perky, smart and the most charming form of wacky.  More importantly, she is the most tenderhearted person I know.  She even cried in the movie, Bridesmaids.  I am not making fun.  She is absolutely loveable.  And graceful.  And beautiful even without makeup.  And tiny.  And insanely practical.
But sometimes her practicality takes on some interesting forms.  Exhibit A: Homemade laundry soap.  Seriously?  Why would one do that?  I dismissed the idea.  I did not have time.  What was the advantage?  I do not need to be that much of a purist.  Laundry soap isn't that expensive anyway…blah, blah, blah.  But then, maybe a year after Laura started making her own, she started talking about how her clothes were staying nice longer, and were so soft when coming out of the wash.  Hmmm.  She had me thinking.
And one charming thing about the Buchholtz fam, including Laura, is that when she finds things she likes, she tells everyone about it.  Laundry Soap.  Outdoor showers.  Cast iron skillets.  I love that about the Buchholtz family.  Scott does the same thing.  About insulation.  He tells people about insulation and canned lights a lot.
So I had been hearing quite a lot about homemade laundry soap.
Then, I lugged a big thing of store bought laundry soap home from the grocery store and I began to think how nice it would be not to do the lugging.
And then my laundry soap got close to running out.
And then Laura convinced my friend, Emily, to try it.
And then, I bit the bullet and made my own.
I made a huge bunch.  It took about 5 minutes.  And I swear, I have enough laundry soap for a year.  And my clothes are soft.  And set to live a long, healthy life.
It looks a little like grated cheese, but that is really grated soap.
My food processor did not like grating Fels Naptha, but it did it…just with a little protesting.
Here's the recipe.  (My two Tupperware containers is 6x the below recipe).
1 bar grated Fels Naptha laundry bar
1 cup Borax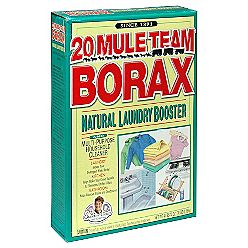 1 cup Washing Soda
At first I had trouble finding this stuff, but Walmart had all three things, on the laundry soap aisle, bottom level.
UPDATE: Laura had the brilliant idea of grating the Fels Naptha using the food processor, and then changing blades, adding the other ingredients, and mixing all three with the traditional blade.  That incorporates all three ingredients much more uniformly.  I tried it today and it works much better.
Use 1 tablespoon for high-efficiency, 2 tablespoon for old fashioned.
Would it be weird to give as gifts for Christmas?  I need to listen to Laura more often.  And look at me.  I am becoming a Buchholtz.  Telling the world about things I like.