I would love to have a rug in the kitchen that looks like this.
I like this kitchen and its rug.  It inspired me to buy a rug for my sad little kitchen.  I thought it would brighten it up.  I went for a more contemporary look because we have plenty of antique in our house.  Here it is in the Crate and Barrel world.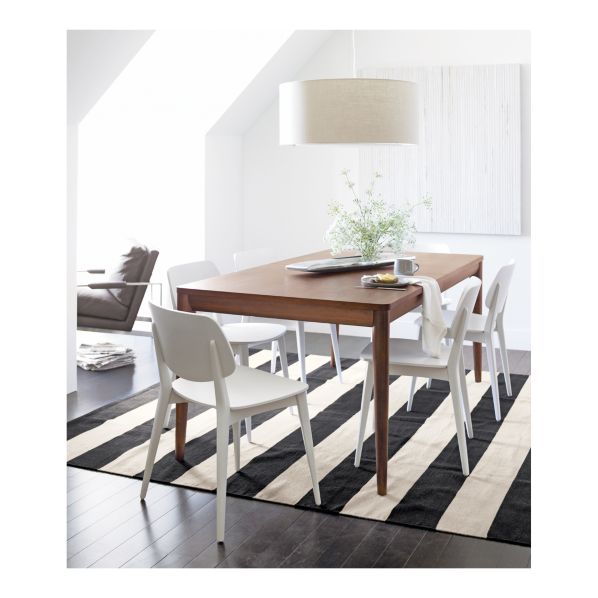 But after living on my kitchen floor for a few days, the thing looked gross.  The white part became super dirty.  So I washed it in the washing machine.  Then it got little pills all over it.  So I pulled them off by hand but it still didn't look good.  Then I took it to get cleaned professionally.  And $40 later it is sort of clean, but not going back in the kitchen.  Now it lives in a spare bedroom and I think the whole thing was a big waste of time.
How the heck do people keep rugs in the kitchen clean?  Most of the ones I see are kilim rugs which certainly are not washable.
My next project just might be to make my own rug from this website.
I would not choose this one exactly, but I love the idea of making a vinyl rug with a fabric I chose to cover my vinyl floor that is super ugly.  It would be so easy to clean.  Thought I doubt it is a long term solution, all I need a year or so!